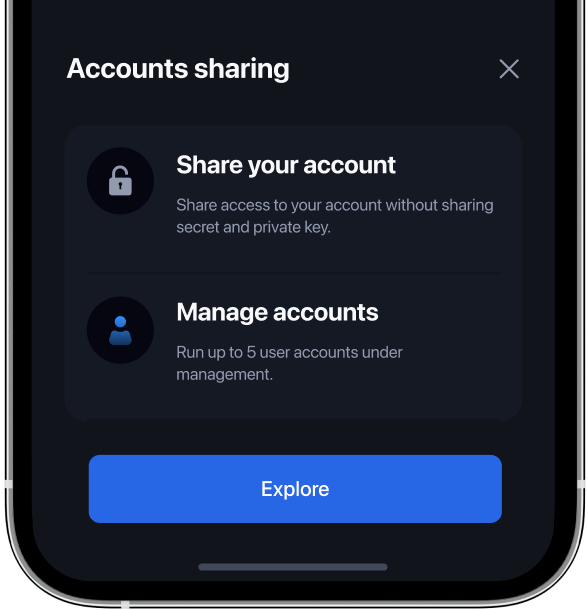 Any BuyCrypt user can transfer the management of his account to another trader
To do so you have to go to the My Profile tab — Account Sharing
This feature gives you an opportunity to give management of one of your API keys to another trader
To trust an account you need to know the trader's User ID and the trader must enable the feature to accept requests
How do I access trust management?
Where is the User ID in the BuyCrypt application?
Unlike with copy trading other user or top trader can do Spot and Futures trading without limitations on pairs and leverage
Transfer of the API key is not anonymous and is in fact a direct transfer of the account from user 1 to user 2
Warranties, fees and management conditions are negotiated directly between users
BuyCrypt is not responsible for the risks associated with the transfer, duplication, creation of API key
All your funds always remain on the exchange account
BuyCrypt does not allow depositing or withdrawing funds
Remember that you always on charge of your finances. We don't give investment or financial advice. All the information and features is just to help you trade better. Be careful, dyor, hedge, profit and don't forget about risk-management. On our blog you can find many articles that might help you understand crypto trading better. Good luck!